Patrick Kelly, MD,
Managing Director
Dr. Kelly is a prolific inventor/entrepreneur with over 200 patents and multiple licenses of medical devices currently in early and late-stage clinical trials. Dr. Kelly holds a BS in Civil Engineering,Medical Doctorate, and a full academic Professorship in Surgery at the University of South Dakota. He is a board-certified vascular surgeon with over 20 years of clinical experience and previously held a license in engineering.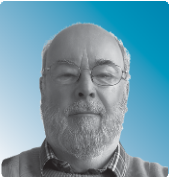 Michael Graeme Taylor, PhD,
Chief Technical Officer
Dr. Taylor holds Physics, Medical Electronics and Medical Engineering degrees. Dr. Taylor brings over 50 years of experience in testing and developing innovative medical devices. As the lead engineer on the development of the software and hardware of BlueDop Vascular Expert, he knows and understands our system's workings inside and out. He is currently leading a small team in transitioning from Matlab to C+ language as BVE base program language and developing a wired probe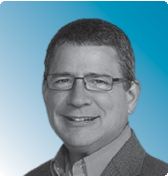 Randy Fritz, Head of Finance
Randy has over 25 years of experience leading complex initiatives, driving financial results, and building teams that excel in business partnerships. He specializes in P&L management, financial-plan leadership, recruiting, training, team building, and talent development. Randy also has a strong costing background with technology-driven organizations and is well- versed in acquisition and system integrations and development using metrics and business allocation drivers. With his pragmatic approach, Randy is a financial leader that consistently delivers improved processes and operating efficiencies in global organizations.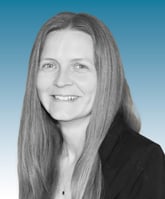 Jessica Anderson, Head of Operations
Jessica obtained her bachelor's degree in Electrical Engineering from the University of Nebraska and a Master's in Systems Engineering and Business Administration from Iowa State University and the University of Iowa. For several years early in her career, Jessica was a hardware design engineer in the aerospace industry. More recently, she managed a large Development Operations team of primarily software and systems engineers. She has formal PMP training (project management) and has been a Project Manager for multi-million-dollar projects, including multiple cloud migration projects.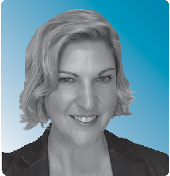 Suzanne Van Widvey, Head of Business Development
Suzanne received her undergraduate and graduate degrees from the University of Minnesota. Suzanne has over 20 years of multispecialty experience in the Medical Devices industry, focusingon start-ups. She has worked with top 100 companies such as Terumo Aortic, Abbott Vascular, Intuitive Surgical, and CR Bard. Suzanne also ran her own medical device distributorship, partnering with leading companies, such as Angiotech, Artegraft, and IDEV, to promoteendovascular and interventional radiology products for Peripheral Arterial Disease (PAD). She has trained hundreds of medical staff and sales professionals and is passionate about bringing new, disruptive technologies to market.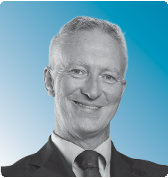 Declan Keane, Financial Strategist
Declan holds an MSc and an MBA. He has worked in healthcare since 1992, predominantly inAssisted Human Reproduction (AHR) as a Clinical Scientist. Over the last decade, he has been CEO in serial start-ups in AHR services provision, pharmaceutical wholesale/distribution, human gamete selection device, and obstetrics ultrasound service-provision
network. Declan held an honorary university clinical tutor role until recently with the Royal College of Surgeons in Ireland. Over the past six years, he has held the position of Business Development Executive at the European group FutureLife Srl, and contributed significantly to the group's growth and development strategy as their Chief Strategic Officer on the senior management team for the past year. Declan is also a consultant in the acquisitions of clinics and hospitals for private equity firms. He has been a member of the senior management team at BlueDop Medical since 2020 and is a shareholder in the company. Declan has stepped down from the C-suite of FutureLife to concentrate on the BlueDop project.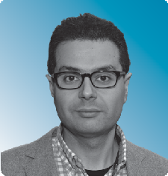 Mo Al-Qaisi, MD, Head of Medical Affairs
Dr. Al-Qaisi received his medical degrees from Cambridge, Oxford, and Imperial College London and performed his Doctoral thesis on BlueDop technology. Dr. Al-Qaisi holds academic status as Senior Research Fellow in Imaging at Imperial College London, along withhis position BlueDop Medical.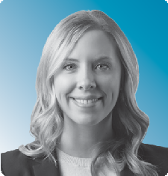 Kathryn Pohlson, Sr. Regulatory Advisor

Kathryn received her BS in Biology from Augustana University. Kathryn has more than 18 years of experience in the start-up space with a focus on quality and regulatory. She has served as a strategic advisor and board representative for several biotech companies during the early product development phase. Kathryn has implemented regulatory strategies to meet the requirements of the US Food and Drug Administration (FDA) and other international regulatory authorities. She has assisted in developing regulatory strategies for medical devices, therapeutics, and biologics, including submissions to FDA divisions of CDHR, CDER, and CBER. She has navigated private and federal reimbursement through the Centers for Medicare & Medicaid Services (CMS), including clinical trial coverage and applications for CPT category III codes for emerging technologies. She also has a strong background in healthcare operations to help develop successful deployment strategies thattranslate to clinical implementation. Katie is active in the innovation sector and serves on the steering committee of several organizations to help foster entrepreneurship and technology development.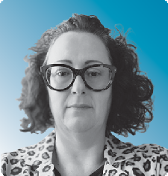 Jo Cronin, Head of Quality & Regulatory
Jo Cronin-Wojdat has over 15 years of experience in the Quality arena, working across several sectors, including medical devices, life sciences, and pharmaceuticals. Jo couples excellent attention to detail with extensive problem-solving experience. Her pragmatic risk-based work style drivesimproved efficiencies while maintaining business requirements compliance.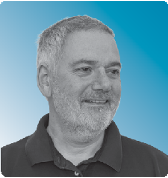 Julian Daley, Senior Engineer
Julian has a degree in physics and a masters in medical electronics and has worked in a variety of fields from academia, medical devices, oil rigs and telecommunications. He has a wealth of experience in high-reliability hardware and software design and has built a reputation for solving hard engineering problems and getting things done. His skills include analog and digital electronic circuit design, circuit board manufacturing, and software using a variety of platforms, operating systems, languages and protocols.